November 8, 2019 @ 7:00 pm

-

November 11, 2019 @ 7:00 pm

$185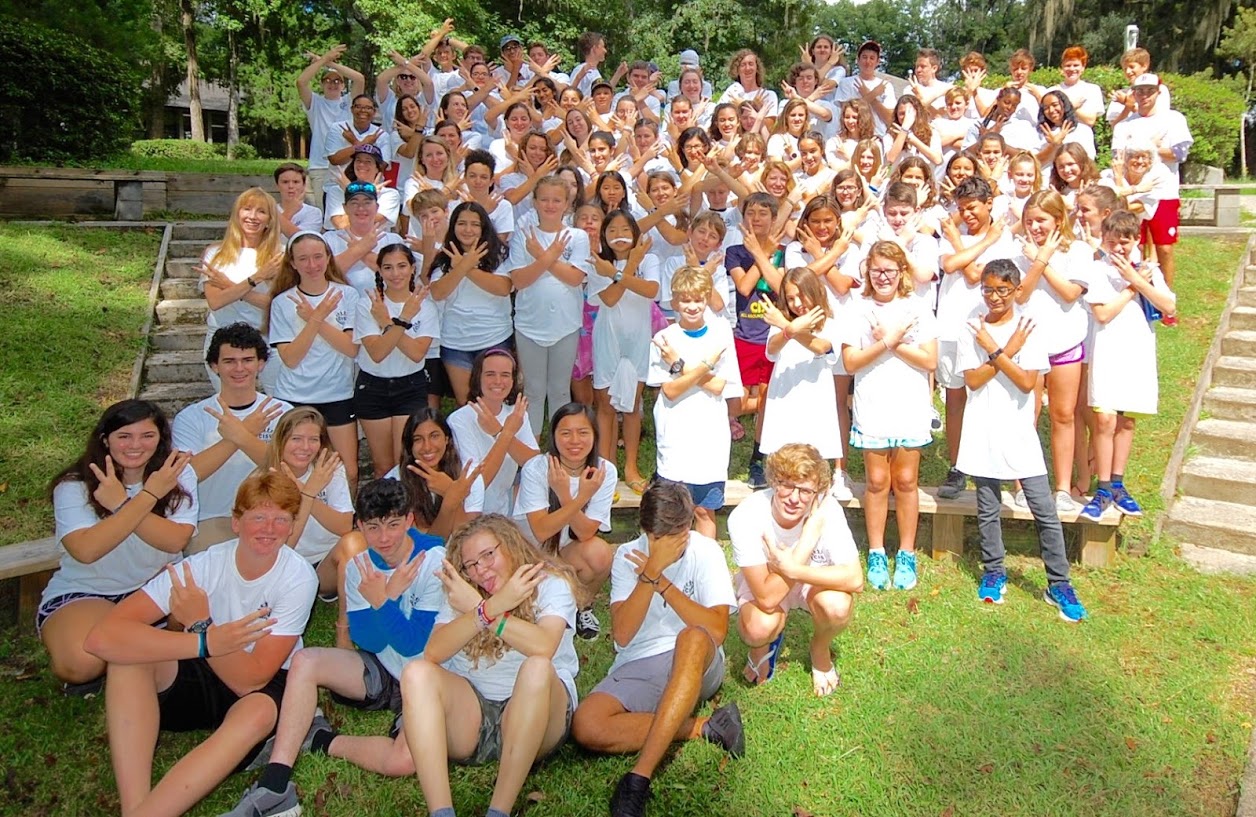 Minicamp is Postponed to Nov 8-11
RSVP for the new dates at this link.
What is Mini Camp?
Mini Camp is an incredible weekend; jam-packed with fun CISV activities, top notch educational content, awesome people, energizers galore, and so much more! Our awesome group of junior leaders (with the help of their adult counterparts) are planning an amazing mini camp for you and other CISVers from the Southern Region.
Fun theme: Space Age
Serious theme: Conflict and Resolution
Since many of the participants are from different towns, the minicamp will start with "name games" and other "getting to know you activities so don't worry about not knowing anyone when the camp begins. Saturday and Sunday will be full days with 4-5 activities surrounding this theme. Each activity will be followed by a "debrief" where we discuss our "attitudes, skills and knowledge" that have been changed or influenced by the activity. See the video below.
How do I register?
Click here to complete the registration and legal form for a youth participant (age 10-17).
Click here to register an adult participant (age 18 or older).
What is the registration deadline?
Registration closes when we have 80 kids registered.
How much does it cost?
$166 if you register by Aug 1. The camp fills quickly and registrations may not be available after Aug 1. Any late registration would be $185. Several partial scholarships may be available based on need. See the info below for details. Note, camp fees include food and housing for the long weekend.
How do I pay the registration fee?
Click here to pay by PayPal before Aug 1.
If you are interested in scholarship assistance for minicamp fees, please email cisvjaxtreasurer@gmail.com.
What are the ages?
Mini Camp is open to participants ages 10 to 21 and adult chaperones.
What is the SRMC location?
Camp Suwanee,  11057 Dowling Park Dr, Dowling Park, FL 32060
What Chapters are invited?
Atlanta, Chattanooga, Jacksonville, Miami, Smoky Mountain, SW Florida
What are the directions? 
Northbound or southbound on I-75: Exit I-75 at Exit 435, I-10 West, heading toward Tallahassee. Follow the Westbound on I-10 directions below.
Westbound on I-10: Exit I-10 at Exit 283, US 129, for Live Oak. From the exit, turn left onto US 129 south. Proceed south on US 129 into Live Oak and turn right onto State Road 51 (11th St.). At the roundabout, take the 2nd right onto County Road 136 (hospital exit). Proceed on CR 136 for approximately 16 miles (the road makes a hard left turn 3 miles from your destination). Watch for Advent Christian Village signs. Advent Christian Village's north entrance will be on the right after the speed limit is reduced to 35 mph.
Eastbound on I-10: Exit I-10 at Exit 258, Hwy. 53, for Madison. From the exit, turn right onto Hwy. 53 south. Proceed south on Hwy. 53 for 14 miles, turning left onto County Road 250 just after entering Lafayette County. Cross the Suwannee River and proceed approximately 1/2 mile to the caution light at the south entrance to Advent Christian Village.
– See more at: http://www.acvconference.net/about/location.aspx#sthash.1WV6XBz0.dpuf
Where can I find the map of the Camp Location?  
Click here for a map of the Advent Christian village which includes Camp Suwanee.
Click here for a map of the buildings at Camp Suwanee.
What are the transportation arrangements for Jacksonville?
We will be CARPOOLING to and from the camp for Jacksonville families. On your registration form, make sure to mark if you would prefer to drive to or from camp (or if you have no preference) and the amount of people you can fit. You will be contacted before camp with your driving assignment. Plan to drive in at least one direction.
We are NOT meeting at South Jacksonville Presbyterian Church (2137 Hendricks Avenue, Jacksonville, FL 32207) for carpooling. If you have not heard about carpooling, please email cisvjax@gmail.com.
What are the transportation arrangements for other chapters? 
Other chapters are responsible for making their own transportation arrangements to the camp. If you are driving, please try to arrive at the camp no later than 9pm.  Let us know if you will arrive later.
What should I bring?
• A snack to share. Don't bring snacks that need to be refrigerated
• Comfy clothes you can move in
• Dress for the weather! It will be hot.  Bring clothes for 3 days.
• Sleeping bag or sheets and blanket. Extra blanket if cool.
• Pillow
• Towels
• Shower shoes or flip flops
• Closed toe shoes/sneakers/running shoes
• Toiletries (toothbrush, toothpaste, soap, deodorant, etc.)
• Sunscreen and bug spray
• Reusable water bottle
• Flashlight
• Raincoat
• A smile!
DO NOT BRING A CELL PHONE.  WE WILL TAKE YOUR CHILD'S CELL PHONE AND PUT IT IN A LOCKED CAR DURING CAMP. CISV IS NOT RESPONSIBLE FOR LOSS OR DAMAGE TO CELL PHONES.
What are other issues to know?
• Arrival should be between 7-9pm on Friday night to Camp Suwanee
• Arrive having already eaten dinner
• Departure: We will leave the camp around 10:30 am on Monday
• Meals will be provided from Saturday breakfast to Monday breakfast and that price will be included in the cost.
• Camp T-shirts are included in the registration fee
What are CISV's behavior guidelines?
Please read the R-07 Behavior Policy at www.cisv.org/assets/R-07_Behaviour_Policy
Questions before camp?
Just e-mail us. We are happy to help.
Who is planning activities at the camp?
The Junior Branch Presidents (aka local jr. representatives) of the CISV Chapters attending the camp are planning the activities.
Questions during camp?
Adult chaperones will be present. Should you need to reach a chaperone:
contact Kerry McClure mobile: 904 635 5964, halkerry@bellsouth.net or
Joanna Simpson at 617 416 5844
See a vintage video about what happens at a minicamp here.