JB Winter Minicamp – postponed to April 17
April 17, 2021 @ 9:00 am
$38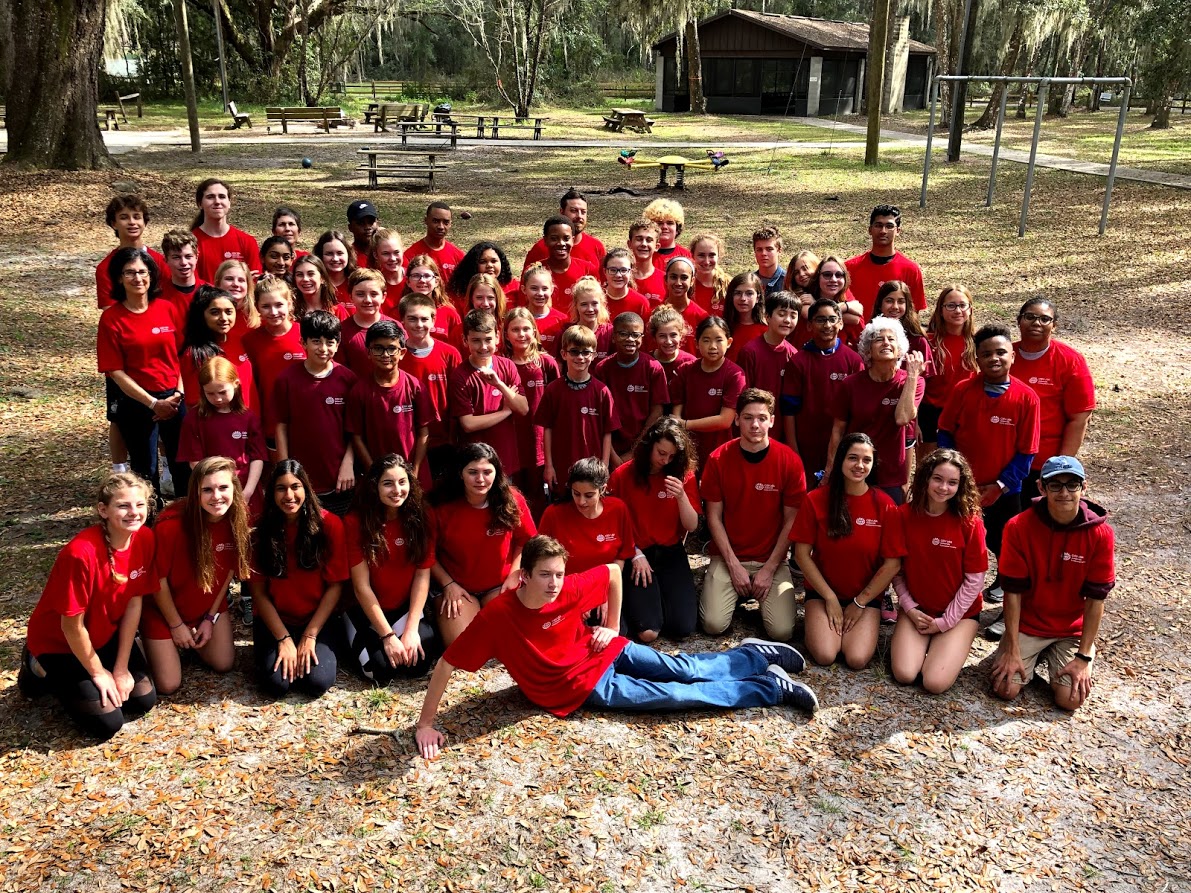 What is Mini Camp in 2021?
Mini Camp will be an incredible day-long camp experience; jam-packed with fun CISV activities, top notch educational content, awesome people, energizers galore, and so much more! Our awesome CISV Jacksonville Junior Branch Board are planning an amazing mini camp for you.
Serious theme: Human Rights
Fun Theme: Pirates
Since many of the participants are from different schools, the minicamp will start with "name games" and other "getting to know you activities so don't worry about not knowing anyone when the camp begins. Saturday will be a full day with 4-5 activities surrounding the theme of human rights. Each activity will be followed by a "debrief" where we discuss our "attitudes, skills and knowledge" that have been changed or influenced by the activity.
What are the Covid precautions?
Participants must wear masks.  Most activities will be conducted out of doors (weather permitting) and six feet apart from each other.  The campsite has a number of rooms and outdoor areas that allow social distancing.  Participants must bring their own lunches and snacks.  Participation will be limited to 50 participants, including adult chaperones and JB Board members. Activities will be planned to avoid kids' touching. We will take temperatures of participants and have all participants confirm their wellness immediately before the event.
On the morning of Feb 13, the parent/legal guardian of any child signed up for minicamp must complete this questionnaire.  If any questions are answered yes, CISV asks that the child not attend minicamp.  The questionnaire allows you to specify how you want your minicamp fees to be refunded.
How do I register?
Youth participants register here: https://form.jotform.com/82337130653149
Adult chaperones and participants age 18+ register here: https://form.jotform.com/203371630227144
How much does it cost?
$38.  Several partial scholarships may be available based on need. Contact POC at the bottom for details. Note, camp fees cover camp T-shirt, supplies and site expenses.
How do I pay the registration fee?
Click here to pay by PayPal. You have the option to mail a check payable to CISV Jacksonville to 1650 Margaret St, Suite 302, PMB #279 Jacksonville, FL 32204. ** Checks must be received by Feb 1st. We request you let us know if mailing a check.
If you are interested in scholarship assistance for minicamp fees, please email joannasimpson@sjrstate.edu.
What are the ages?
Mini Camp is open to participants ages 10 to 21 and adult chaperones.
What is the Winter Minicamp location?
Lakeside Campus of Shepherd of the Woods in Jacksonville, Florida
What is the camp address?
6595 Columbia Park Ct  Jacksonville, FL  32258
What is the campsite?
SOTW Lakeside Campus is a 40 acre property in south Jacksonville near Greenland Road. This photo album has pictures of the site.  More info here.
As the camp is local, we will not be organizing any formal carpools to and from the camp. Informal carpools are encouraged. We do need to know on your registration form, who will be picking up your camper on Monday.
What should I bring?
Lunch and a snack to share. Don't bring snacks that need to be refrigerated
Mask and hand sanitizer
Comfy clothes you can move in
Dress for the weather! It can be cool in Feb.
Closed toe shoes/sneakers/running shoes
Cup, plate, bowl, fork, spoon for lunch
Sunscreen and bug spray
Reusable water bottle
Raincoat
A smile!
What are other issues to know?
• Arrival at 9am on Saturday at Shepherd of the Woods Lakeside Campus
• Arrive having already eaten breakfast
• Departure: We will leave the camp around 5:00 pm on Saturday
• Bring your own lunch and snack.
• Camp T-shirts are included in the registration fee
What are CISV's behavior guidelines?
Please read the R-07 Behavior Policy at www.cisv.org/assets/R-07_Behaviour_Policy
Questions before camp?
Just e-mail us. We are happy to help.
Who is planning activities at the camp?
The Junior Branch Board Members of the CISV Jacksonville plan and run the activities.
Questions during camp?
Adult chaperones will be present. Should you need to reach a chaperone:
contact Joanna Simpson at 617 416 5844 or joannasimpson@sjrstate.edu.
See a vintage video about what happens at a minicamp here.