President's Message
Dear CISV Families and Friends:
Welcome to 2022! We have received our outbound program invitations for 2022. It is our "high season" for outreach to new members and spots are limited for 2022 outbound programs and FACES summer camp. Apply by the February 1st deadline before they're all filled!
How to help:
Refer a friend to join a CISV 101
Host a CISV 101, in person or via Zoom
Review CISV Jacksonville on our Google My Business listing. Click here or below for visual instructions.
Bring a friend to selection events
This year our focus will be on reconnecting with each other, diversifying our membership, and creating more opportunities to build our "global citizenship" toolboxes right here in Northeast Florida.
Stay tuned for what's in store,
Kerry McClure | Chapter President
Josie Summa | President-Elect
---
Junior Branch Activities
All CISV youth are invited to participate!
MLK Day March (updated)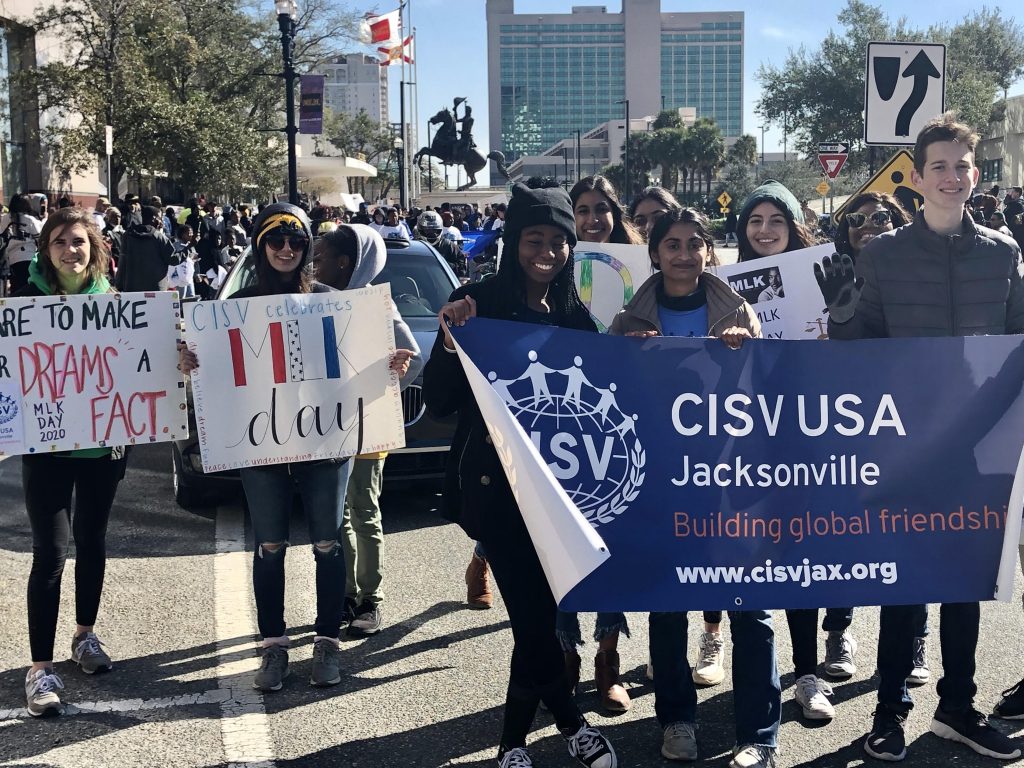 Join the Junior Branch in marching in the 2022 Martin Luther King Day parade on Monday, January 17. All participants will meet at 8:30 am in front of the Prime Osborn fountain. Please wear CISV gear and warm clothes!
Register to participate here.
---
2022 Programs
The Jacksonville Chapter has been invited to numerous 2022 programs. See the full list of camp destinations and dates here.
Invite your friends to join us for a CISV 101 Info Session
Parents and prospective campers can hear about CISV educational programs from past youth and adult participants.
Parents and prospective campers can learn more about CISV's education programs from past youth and adult participants. You are invited to bring friends and family! Click here to register for a CISV 101.
If you or your child have attended a program, consider volunteering to help with a CISV 101. Click here for more details or to volunteer.
Upcoming CISV Selection Events
(updated info!)

Photos from the January 8th Village Play Day here. 
Village  (age 10-12), Junior Counselors (age 16-17), Leaders (age 18+) 
Play dates
Saturday, January 22nd | 9 am – 12 pm
Location: 7860 Southside Blvd.
Overnight and Interview
Friday, February 4th | 7 pm (DROPOFF)
Saturday, February 5th | 8:30 am (PICKUP) 
Location: 830 Oak St.
Other Programs (age 12-18), Leaders (age 21+)
Sunday, February 6th | 5 pm – 11pm
Location: 830 Oak St.
---